June 5, 2020
Posted by:

Ganeshcbani

Category:

Blog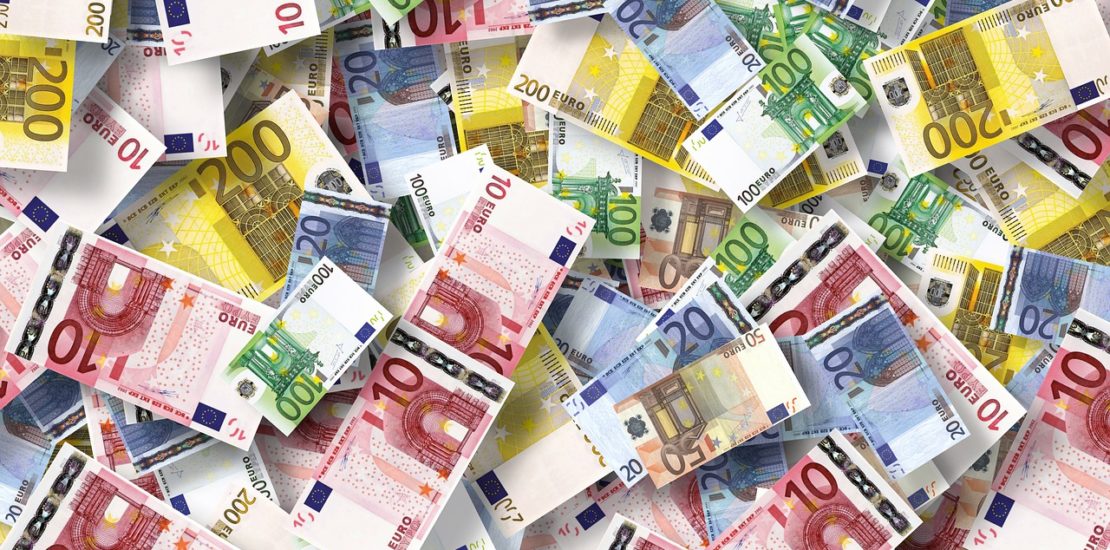 Instant Personal Loan Online
A personal loan, known also as a signature loan or an unsecured loan, is loans that you can apply for with minimum documentation and no guarantee. Personal loans are generally approved by examining the individual's credit history and income. The interest rate and the loan amount for personal loans are determined by the borrower 's creditworthiness.
The personal loan from NBFC/Banks in Tamil Nadu serves many purposes, and is available conveniently for both salaried and self-employed individuals. Life can always throw a surprise. And if these surprises are unforeseen, then we have an immediate personal loan covering your needs. We believe in your dreams and stand by you if you have a big, unexpected expense. The personal loan from NBFC/Banks in Tamil Nadu serves many purposes, so you can use the funds for any need. For example, you can receive a personal loan to fund a wedding, travel, education of children, holidays, medical emergency, any big-ticket shopping, home repairs and even debt consolidation.
We provide a flexible loan to provide timely and appropriate financial assistance. You may borrow up to Rs. 20 lakhs, up to 60 months with flexible repayment terms. The competitive interest rates make the loan in EMIs affordable and easy to repay. NBFC/Banks provides you with ample assistance in a matter of minutes to fulfill your financial requirements. Read about the characteristics and benefits of this borrowing facility.
Personal Loan features & benefits
Our online personal loans provide many advantages for self-employed and working applicants. This product is ideally suited for expected and unexpected costs with online loan disbursements up to INR 20 lakhs *, flexible repayment tenure, fair interest rates, and other facilities. A personal loan can be accessed within 30 minutes * of the loan approval.
Personal credit up to Rs. 20 Lakh *
Do you desperately need funds? You are sponsored by us. You can borrow up to Rs. 20 lakhs * in NBFC/Banks. Your eligibility for loans depends on a variety of factors, including your age, net monthly income, existing financial commitments, etc. Call today online to learn more about the full amount you can buy.
Flexible and attractive interest rates
For salaried and self-employed people, start rate is 12.99 per cent with a maximum of 36 per cent. Apply today online and let us evaluate your profile. We determine the best interest rates on personal loans to suit your particular profile and your loan requirement.
Hassle-free documentation
If you apply online, our loan process is completely paperless. There was no heavy paperwork at all involved. You can contact us for a complete documentation list. Apply from anywhere immediately, simply by uploading the necessary documents with a properly filled out loan application form.
Quick disbursement
The online application process from NBFC/Banks provides you with an instant decision on a personal loan application. In 30 minutes, our customer support team will respond and keep you updated on the current status of the application. After all checks have been made, your bank account will be credited to the approved loan amount within 30 minutes of approval.
Additional benefits for existing customers-additional benefits can be expected from our existing customers. As we already have your KYC documents, the documentation is minimal. Therefore, you can expect quicker response, competitive interest rates on personal loans, flexible conditions and special offers from us. Contact us, then, and know what incredible surprises we have for you!
Personal Loan Eligibility Criteria
Criteria for eligibility for personal loans:
The applicant must be an Indian resident.
Should either be a private limited company or a public sector company employee or be self-employed with profitability.
Must be between the ages of 21 and 58 Furthermore, the applicant's minimum income should be:
For salaried Rs.25,000/-
For Self employed Minimum annual profit after taxes based on industry / profession
You can use our personal loan eligibility calculator to calculate your eligibility.
Required Personal Loan Documents
The documents needed to obtain a personal loan
Application form duly completed and signed
Identity proof
Address proof
Date Of Birth proof
Salary Slip for the last three months (for employees)
Bank Declaration for the last six months
Returns on income tax or Form 16
Evidence of revenue / financial statements (self-employed)