June 20, 2020
Posted by:

Ganeshcbani

Category:

Blog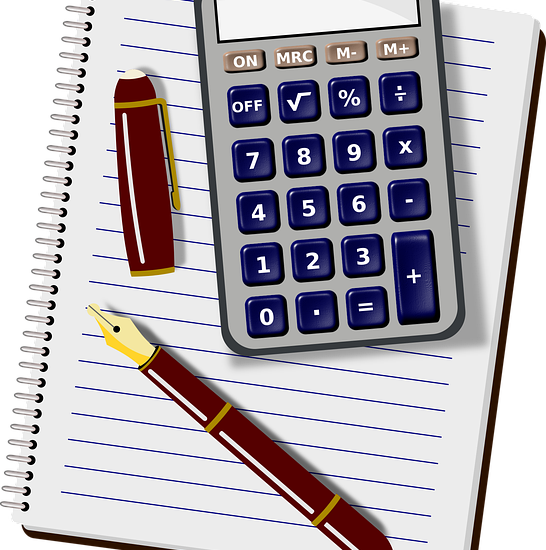 When you are in the market for a personal loan, it is important to understand what is a reasonable interest rate. There are a lot of factors that go into lenders' decision-making when it comes to interest rates, so it is important to be aware of everything before making your decision.
Personal Loan Interest Rate in Tamil Nadu
Interest rates are one of the main factors determining borrowing costs. A lower interest rate is better because it lowers the borrower's interest cost over the whole loan period. The following is a list of existing personal credit rates provided in Tamil Nadu by the major banks and the NBFCs:
| | | |
| --- | --- | --- |
| BANK | Interest | Loan Amount |
| Axis Bank | 12-24% | 50,000-15 lakhs |
| Bajaj | 12.99% onwards | Up to 25 lakhs |
| Citi Bank | 10.50-18.99% | 50,000-30 lakhs |
| Fullerton India | 12-36% | Up to 25 lakhs |
| Hdfc Bank | 10.75-21.30% | 50,000-40 lakhs |
| Icici Bank | 11.25% onwards | 50,000-20 lakhs |
| Idfc First Bank | 11.50% onwards | 1 lakh-25 lakhs |
| IndusInd Bank | 10.75% onwards | 50,000-15 lakhs |
| Standard Chartered Bank | 10.99% onwards | 1 lakh-30 lakhs |
| Kotak Mahindra Bank | 10.99-24% | 50,000-15 lakhs |
| Sbi Bank | 10.50% onwards | Up to 20 lakhs |
| Tata Capital | 10.99% onwards | 75,000-25 lakh |
| UCO Bank | 10.95% onwards | Up to 10 lakhs |
| Union Bank Of India | 10.10% onwards | Up to 10 lakhs |
| Yes Bank | 10.99% onwards | 1 lakh-40 lakh |
Fixed rates of interest vs. floating rates of interest
When you opt for personal loans with a fixed interest rate, throughout the loan repayment period, you will be charged the same interest rate.
On the other hand, the floating or variable rate of interest is related to the marginal loan cost or to the MCLR, thus fluctuating the rate when the MCLR changes.
The advantage of choosing a fixed interest rate is that you know exactly how much you are charged on the loan. Those who want to plan their finances in advance can therefore opt for a fixed interest rate.
But you can opt for a floating / variable rate if you don't mind a fluctuating interest rate. The benefits of choosing a variable interest rate are that when your interest rate is low, your repayment amount will be reduced.
Reducing Interest Rate on personal loans
When you use a flat interest rate for a personal loan, the interest is calculated on the entire loan amount during the loan repayment period. When compared, if you use a loan at a reduced interest rate / shrinking balance structure, only the outstanding loan amount is calculated. In this case, the interest on the remaining loan tenure will be calculated on the outstanding loan balance when you make a monthly repayment.
Similar applicant forms interest rates
Some borrowers take several considerations into account when determining the interest rate available to applicants for personal loans. Each of these is the form of applicant. The following are some perspectives on how interest rates for personal loans differ depending on the applicant's type:
Salaried and self-employed
Whether the borrower is working or self-employed, the interest rate applied to a personal loan may have major effects. In general, workers with a consistent track record associated for reputed companies appear to earn a personal loan at a lower interest rate than self-employed workers. This is because workers employed for a reputed organization are more stable in jobs and in most cases more able to repay their loans. Nevertheless, secure source of income self-employed applicants can also use banks and NBFC personal loans at reasonable interest rates.
Women
Some banks and NBFCs, for example Bajaj Finserv and Fullerton India, give women preferential interest rates. This is intended to encourage the fulfillment of their aspirations by working women, entrepreneurs and professionals and to be financially secure.
Pensioners
Pensioners can obtain special personal loans explicitly for banks such as State Bank of India ( SBI) and Punjab National Bank (PNB), which are comparatively lower interest rates. For the majority of situations, a preferential (lowest) interest rate is available on pension loans if the pension account is held with the selected lender.
Beyond the applicant form, the interest rate depends on the applicant 's individual profile. Individuals with stable income streams, strong credit history and high credit scores continue to receive loans at a lower rate regardless of their category.
There are a few other things you should consider when selecting a personal loan with a low interest rate
Processing Fee
Loan providers levy a one-time fee called the processing fee that can increase loan costs. Even if you have low interest charges, the processing charge charged by various lenders must be checked and compared.
Pre-closure Charges
Some banks may charge a pre-closure fee if you pay the outstanding loan balance before the loan repayment tenure is concluded. Make sure you check whether the bank / financial institution you apply for a pre-closure charge.
Customer Service
In order to have a good borrowing experience, a lender with a good customer service must be applied. Before submitting your loan application, you should check the available customer service channels and how quickly the lender will assist you if needed.
Requirements for eligibility
While personal loans can be offered at low interest rates by the bank or financial institution, you should test if you satisfy the eligibility criteria set by the lender. In this respect, you should ensure that you check whether your revenue meets the set limit and whether you meet the age requirements.
Loan Disbursement Time
If you want a personal loan in case of an emergency, the loan disbursement time is important. In a matter of seconds, several leading banks and financial institutions are disbursing the loan amount.
Other charges
Whereas a lender can charge a slightly higher interest rate, you can save on the overall loan cost if the processing fees, default charges, pre-payment fees, loan cancellation charges, check / EMI bounce fees, instrument return fee, stamp duty charges, double declaration issue charges, swap fees, duplicate amortization schedule issuance fees, and so on. Therefore, make sure you compare the various charges that the lender pays before applying for a personal loan.
Negotiate for lower Interest Rate
Although a high interest rate may have been determined by the bank / financial institution, you can try to negotiate the lower interest rate with the bank. Lenders also give current customers and others who have a good relationship with them a discount.
Special offers
Some lenders may charge you a lower interest rate during holidays.
Conclusion
In the world of personal loans, there is a lot of misinformation and confusion. This can lead to some people being unnecessarily scared off from getting a loan, or being taken advantage of by unscrupulous lenders. In this article, I aim to clear up some of the common misconceptions about personal loans, and provide you with an overview of what you can expect when applying for one. I also want to make it clear that there are plenty of reputable lenders out there who will take care of you so long as you are responsible and meet all the requirements imposed on you by your bank or lender. So if you're thinking about taking out a loan, read through this article carefully before making any decisions.